Are you frequently asked to present at meetings or over Zoom?  Feeling rusty when it comes to how to get your point across?  Download a free report about how to improve your presentation skills without taking a public speaking training course. Learn at your leisure with this free report filled with lessons from our presentation skills training course. Boost your professional and personal impact with easy to implement tips used by professionals. Simply add a free report on building business presentation skills to your cart. Get professional tips from our public speaking training course instructors and boost your speaking ability today.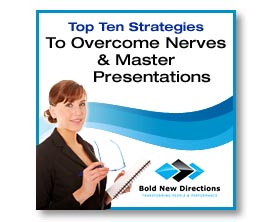 Overcome Nerves & Master Presentations
A free report that provides valuable communication tips. Learn how to position your message, influence listeners & make presentations with impact.
Price: Free
Add to cart
---